Need a break?? Yearn to concentrate on your art or writing?? Always wanted to try backstrap weaving or work on your Spanish, but never had the time or just the right opportunity?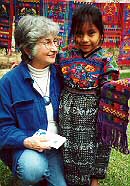 Whether you are a corporate type who has finally decided to pursue that love of photography, an art instructor or professional artist who wants to stretch your artistic endeavors - Art, Photo, Textile and Mayan Culture Workshops in Guatemala has something to expand your creative horizons.
We have offered workshops in the arts as part of a unique and well-planned travel experience since 1995. An amazing number of people return to take our classes over and over again. So we must be doing something right !! Folks often tell us that they learned so much more about Guatemala, her people and culture than they had expected. We really do provide an opportunity for you to meet meet locals, ask questions and experience a different lifestyle. Oh yes, and this is in addition to the class you are taking !!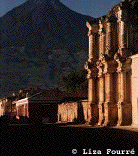 A look at our courses shows the variety of classes offered by instructors who are well-established and successful in their fields. Classes are small, with a maximum of ten participants, so that each student has plenty of individual attention and a unique and rewarding experience in Guatemala.
Art Workshops in Guatemala provides a total travel package. Our price includes not only tuition, but also lodging in lovely colonial style hotels, a hearty breakfast, ground transportation (yes, we'll meet you at the airport) and some pretty interesting cultural experiences.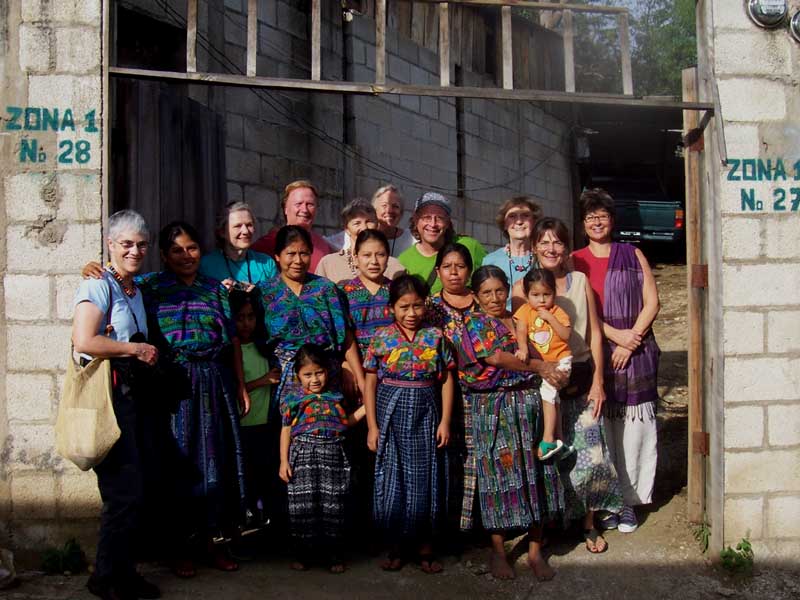 ---
Art Workshops in Guatemala




Director / Liza Fourré
4758 Lyndale Avenue South
Minneapolis, Minnesota 55419-5304
(612) 825-0747
Email: info@artguat.org

Assistants in Guatemala / Edith Cortez and Ceci Aragon

In Guatemala:

Calle Principal # 81 A-2
Santa Ana, Antigua, Sacatepequez
Guatemala, Central America
Phone: 011-502-4367 0405
Our webpage was designed back in 1996 by friend and artist Pat Rouse, then created in HTML by Peter Edstrom. Since then, I've maintained it, but only known how to do basic changes. I plan on adding a community page where our participants, who leave as friends, and come back to join us again and again, can chat with us and each other, and share stories and pics. So, please check back in with us !!
All images shot by Liza Fourré unless otherwise noted.
Last Modified: March 2017
---