Bring Your Own Group
Well, I've had a lot of folks contact me in the past few years wondering if we could work with their group. Generally these requests have come from the educational or art world.. hmmm... makes sense....
I wasn't able to accommodate those requests in the past .... However, we now are able and very happy to work with individual groups - whatever your size ....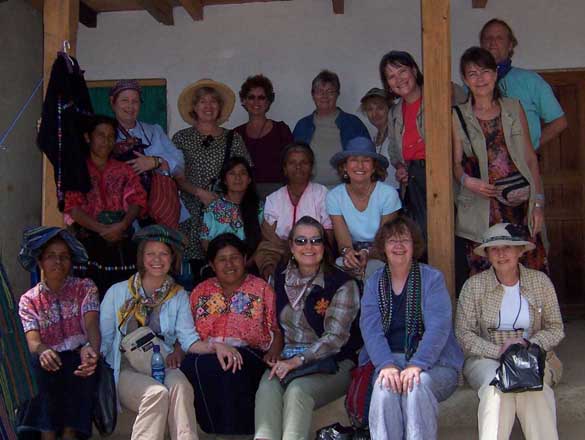 I've been bringing people to Guatemala, getting them inside places and meeting people they would never have met on their own, for almost twenty years now. Many, many people say it's been a life changing experience... or that it's the best vacation they've ever had.. or many other wonderful things.... so .... I'd like to reach more people than I do with our dozen or so classes annually.
I think it is more important now, than ever before, that people (especially Americans) experience other cultures, open their eyes, see the world from another point of view.... have an opportunity to see themselves from the outside in...... get off the beaten track in the travel world.... be a little more independent.... LEARN something in the process......
Ok, so I'll quit lecturing... IF you have a group - small, large (but not too large, that is not my forte) could be family, friends, church group, educational institution, museum, with or without a specific focus..... I'm happy to work with you. Roughly, I can organize all the details for you, including booking your air if from the USA - and depending on size of your group, the organizer will be able to get a free trip, maybe even make some additional money. I know Guatemala, and how to travel around and experience Guatemala, really well.
Just send me an email and we'll talk.. ok?? Liza Fourre.