I'm Interested !!

So,

What's Next and What

is it Going to Cost Me?
Not as much as you'd expect, really. Exact price will vary depending on which workshop you choose (and how much travel is involved). However, cost for the entire package for 10 days (including the two travel days) generally runs from approximately US $1,825 to US $2,095 - THIS DOES NOT INCLUDE AIRFARE. The price includes tuition, lodging in lovely colonial style small hotels (double occupancy), a hearty breakfast each morning, ground transportation (yes, we pick you up at the airport, too), and some pretty interesting cultural experiences.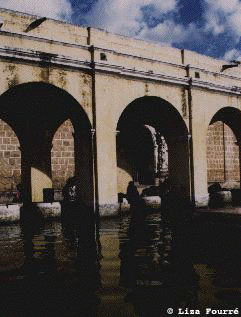 Over the years, we've had an amazing number of people come back and join us for another workshop - sometime the same one over and over - others take a different class each year. It's so much fun to see them again that we take off $50 for returnees. We have folks coming back this year for fourth and fifth time. WOW !!!

We also have our 'Buddy Discount'. If you've already attended one of our workshops, come back and bring a friend - you'll get $50 off the tuition of your workshop.

Now just send in the

registration form and a $500 deposit ASAP!! As soon as we receive it, we'll send you more information about the workshop of your choice and you'll be on your way!

** RE air travel: We highly recommend signing up for airfare alerts,
at Farecompare.com or Cheap Air.com or Airfarewatchdog.com or other travel sites.
Prices are so up and down these days, and an email alert regarding a drop in price
to GUA has saved me hundreds of dollars more than once.